What Are The Different Types Of Window Blinds That Exist Today?
Whether you want blinds that turn the bright daylight hours in your room into a late-night scene or you want just to spruce up your décor a bit, picking the right blinds can be quite the task. Blinds and shades are the easiest and most popular way to cover your windows to add a pop of color or make your room darker than usual.
Most of these options are easy to maintain and clean, but maintenance is only one part of the equation. First, you need to understand the difference between blinds and shades to determine which option is best for you.
Next, you need to figure out why you want to update your blinds. If you still are unsure, there is no need to worry. We have all the information you need to make the best choice for your home.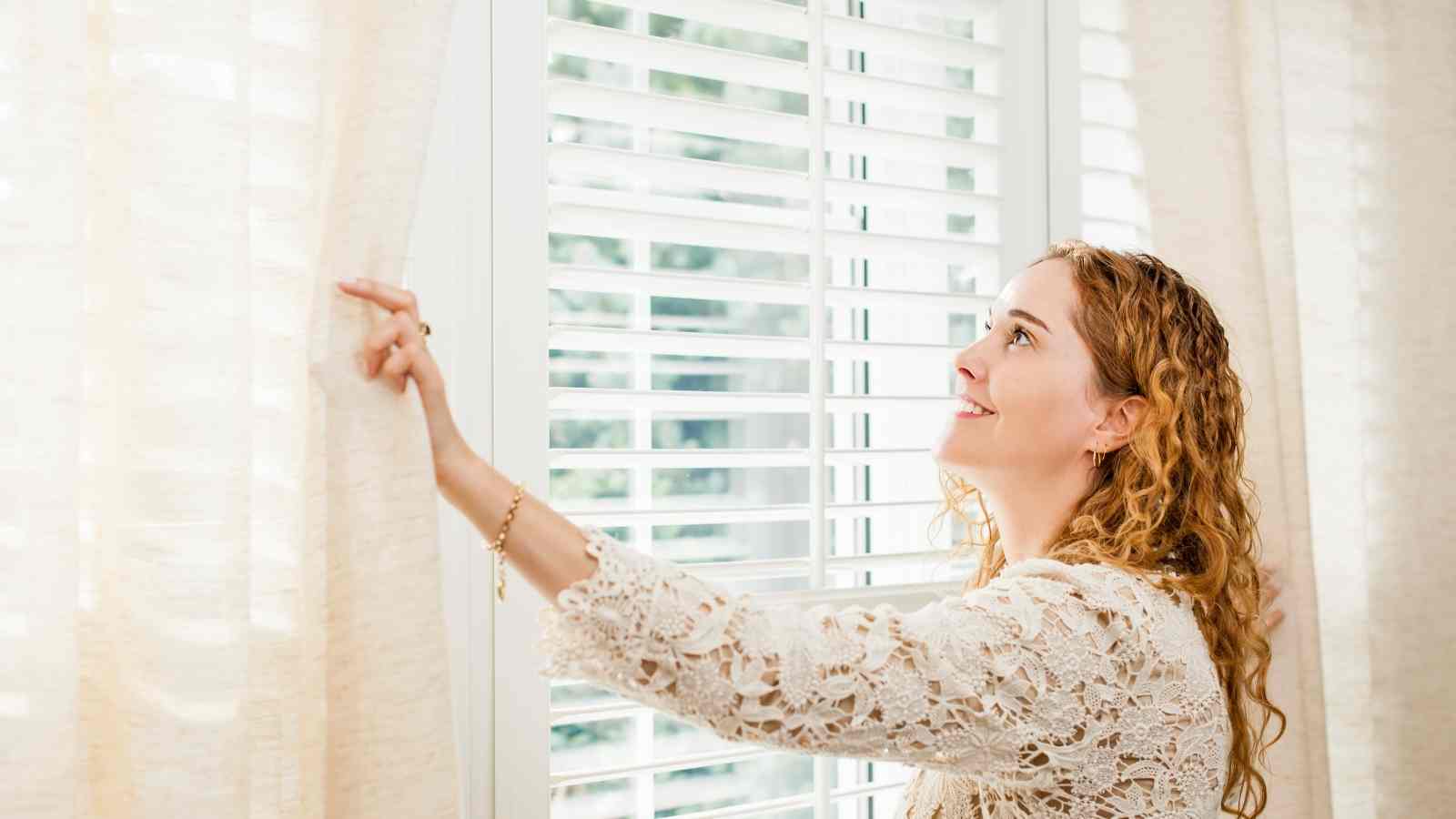 In this brief window blinds guide, we will go over the different types of window blinds and other important information you need to know before you make your decision!
Home Window Blinds Vs. Shades
There are many different window coverings that you can use in your homes, such as shades or blinds. In general, these two terms are often used interchangeably, but there is a difference between the two.
Blinds are hard window coverings that are made with horizontal slats. These types of window dressings can either be open or closed shut.
Shades are typically made of one or more types of fabric. Although both of these products are worth the same, these two options usually differ in operation, price, and style. Different types of features set these two types of window coverings apart.
Privacy And Light Control
Shades and blinds both operate in the same way when it comes to privacy and light control. With your blinds, you have the option to raise or lower them to increase or decrease your level of privacy.
If you want to open your blinds to let in some light, you have the option to tilt the hard slats to let in as much light as needed. Shades come in different lengths and fabrics to block out light and protect your privacy.
You can purchase blackout fabrics to provide full coverages against the sun's rays. If you want, you can buy shades that aren't as dark so you can let in a small amount of light. If you want to, you can push your shades to the side to let in as much or as little light as you wish.
Cleaning And Maintenance
Window shades are a bit easier to clean than cleaning residential blinds. This is because the slats on the blinds collect a good amount of dust and dirt on each slat.
Most blinds have hundreds of slats that you will need to clean individually, whereas shades are one single surface. Even though blinds are a bit harder to clean, fabric shades can also pose issues as specific fabrics are more complicated to clean than others.
Durability
Depending on the fabric of your shades, they may easily rip or tear. Blinds typically have more rigid materials, but even some of them can rip or tear if mishandled. Make sure that you review the material of your blinds and shades before you make the final decision.
Insulation
Shades and blinds both offer some form of heat control since they do block the sun out from entering your space. Blinds tend to provide more insulation than shades due to their durability and how they fit into your window frame.
Child Safety
If you have children in your household and you want to purchase new blinds, you will want to opt for a cordless option if you have concerns about your child's safety. Most residential blinds come with cords to help you adjust their height which many children tend to get their curious hands on.
Shades can also pose a threat to your children if they pull them down or tangle themselves in the shades. It is best to ensure that the shades are appropriately fitted to your window.
Cost Of Purchase
The cost of your shades and blinds vary based on their material and style. The most basic shades and blinds will be much cheaper, but they may not be as durable or stylish as their more expensive counterparts.
Installation Cost
The installation cost for your blinds and shades will differ based on the type of material used for them. There are a few blinds and shades that you can install independently without a need for a professional.
However, other types of shades and blinds will require additional help. These materials usually are heavier or require different tools and installation techniques.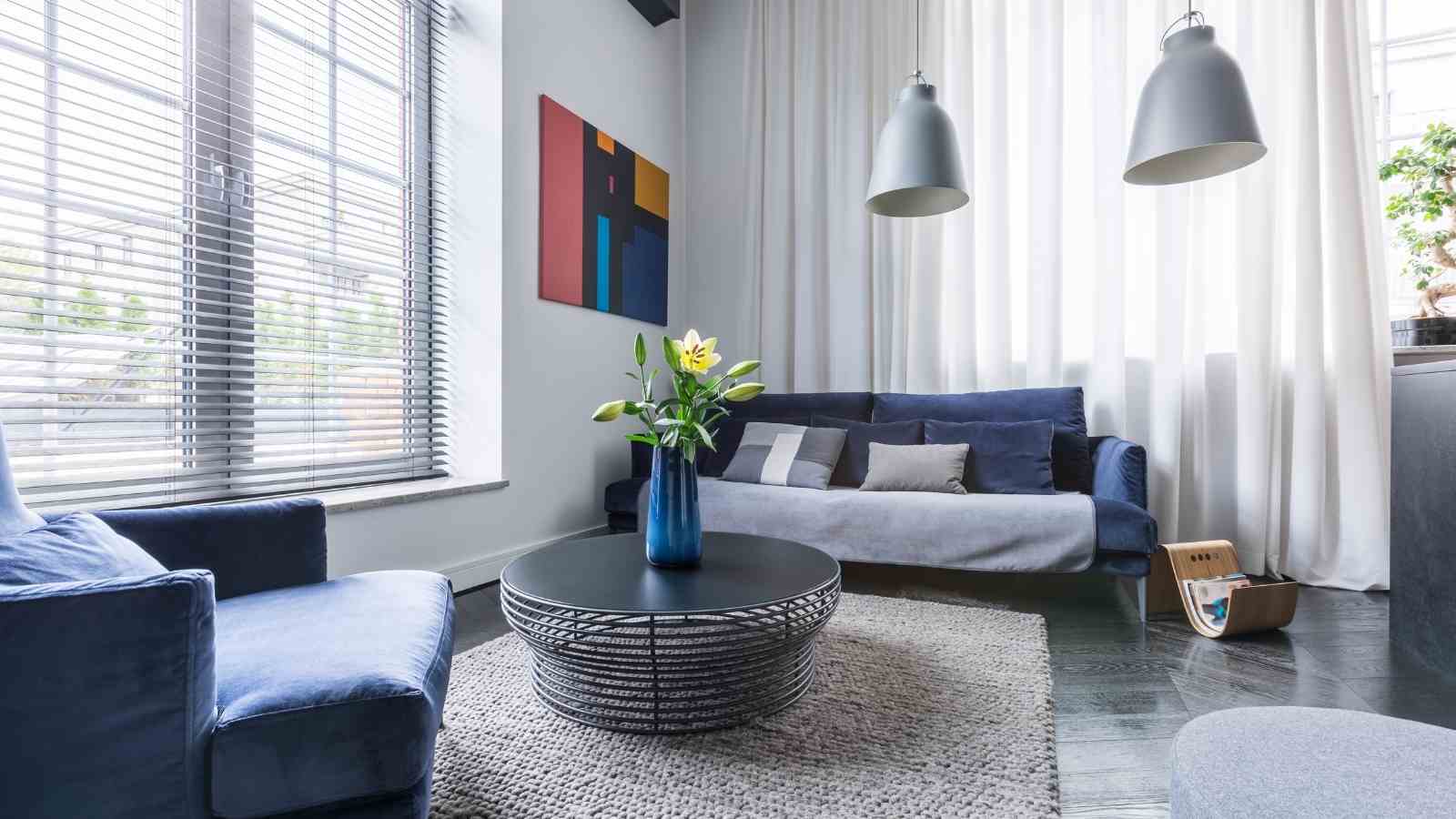 Of course, if you are unsure of the installation cost, you can reach out to the manufacturer for further instructions.
Important Features To Consider
As mentioned above, there are many different features you will want to consider before making your final purchase. You will want to consider what you want from your blinds. For example, is your primary purpose of buying new blinds because you want to darken your room for a better night's sleep?
Do you want heavier and darker shades to provide complete privacy? These are a few of the many concerns you should consider before buying a new set of blinds or shades.
Light Blocking Purposes
When you think about the amount of light you want to enter a room, you will want to ensure that your blinds match those needs. If you want your blinds to be able to block the light completely, you will want to opt for blinds that shut completely with wider slats.
If you want shades that also block the light, you can opt for blackout shades with thicker fabrics. If you want to block out the light for better sleep, your best bet is shades or blinds that completely blackout your room when closed.
Thermal Insulation
Each year, many homeowners face the issue of trying to keep the heat out during the summer and trying to keep the heat in during the winter. So when you consider getting blinds or shades for your home, you will want to think about their insulation properties.
As mentioned earlier, blinds are better at keeping in the heat when it's cold and keeping out the heat when it is hot. Blinds are more versatile than shades because you have the ability to tilt the slats to allow more light in when it's cooler, or you can close them to keep out the hot sun.
Privacy Properties
When you are in the process of buying new blinds to install, you will definitely want to think about your privacy and whether you want others to see inside of your home.
Bathrooms and bedrooms require more privacy, but living rooms and kitchens may also require the same privacy level. The amount of privacy will determine the type of material you need for your shades or your blinds.
Sound Proofing
If you live in an area where there is a lot of traffic or a lot of noise, soundproofing may be an important factor for you. The best window blinds for soundproofing your home are honeycomb blinds. The shape of these blinds helps to trap noise, reducing the amount of sound transferred into your room.
Different Types Of Window Blinds
As mentioned earlier, there are many different types of blinds and shades that you can use in your house. Each of these blinds serves different purposes, depending on your needs and the style of your home.
Vertical Blinds
Vertical blinds are blinds that are, well, vertical. These blinds have individual slats along a track on the top. Some of these vertical blinds have the ability to open from the middle of the window.
The standard traditional vertical blinds open from one side. These types of blinds are typically found on patio doors with a secure sliding glass door.
Venetian Blinds
Venetian blinds are very popular in many homes across the country. These blinds have horizontal slats that are put together using a cloth or string tape. To open these blinds, you will need to open them upwards.
Mini Blinds
Mini blinds are very similar to Venetian blinds. They have the same structure, and you open them up the same.
The main difference between these two blinds is the width. The width of these mini blinds is about an inch thick.
Micro Blinds
Did you know that there are blinds smaller than mini-blinds? Micro blinds have slats that have an inch of thickness, making them about 50% smaller than mini blinds.
Pleated Shades
The material used for pleated shades allows these shades to look like an accordion. They look very similar to Venetian blinds, but these shades have a much softer look.
Cellular Shades
Cellular shades look relatively similar to pleated shades, but these shades are made of two pieces of material. The material has an opening on the inside of the shade, allowing for insulation.
If you need shades that will help with insulation, these shades are the ones for you. They will keep your house warm in the winter and cool in the summer. Because they have excellent insulation properties, you can use this to help with soundproofing your home.
Roller Shades
These types of shades roll up and down and are made of natural or synthetic fabrics. If you wish to purchase the cheapest option of roller shades, be aware that you will be able to see all the mounting hardware of the roller shade.
If you add style options, such as cornices or valances, the price goes up. When you add these style options, you get a more polished look. Roller shades are available in different fabrics and colors, and they can include blackout lining for more privacy.
Solar Shades
Solar shades are very similar to roller shades in how they operate. The sole purpose of these solar shades is to block out UV rays, heat, and sunlight from entering your room. These shades are like sunglasses to the room because you can still see outside even while these are rolled down.
Smart Blinds
A smart homeowner may want to opt for smart blinds if they have a smart house. These actually exist! These blinds are a part of smart home technology, allowing users to open their blinds with their phones or other devices.
You can sync up the blinds with your smartphone app for you or someone else in your home to open. You also can program your blinds to open at certain times of the day. For example, if you want to have your blinds open when the sun rises, you can do that.
This will help you wake up when you want to, thanks to the automatic and natural lighting of your room. Smart blinds can insulate your home as well. They will make sure to keep your home cool during the summer and comfortable during the winter.
Spruce Up Your Space
Now that you know the difference between a shade and a blind, it is time to decide which will best suit your home. If you want more privacy, you will want to opt for a darker shade or blind to keep out unwanted eyes.
If you want better blinds to keep the heat out from your home, you may want to opt for honeycomb blinds or other types of window blinds that will keep your home comfortable.
Regardless of why you want to update your rooms, it is best to compare a few different types of blinds to make sure they fit your overall vision. If you need more ideas for updating your home or your windows, check out our Home Décor and Home Improvement sections today!